La Scaleta St-Cyr-sur-Loire
Close to the center of Tours, in the commune of Saint-Cyr-sur-Loire, come and taste delicious Italian specialties in a friendly southern atmosphere.
Need a gourmet break after your shopping trip to shopping centers or a lunch break with friends or colleagues ?
We offer you classics of Italian cuisine: pizzas cooked on demand in the oven, homemade pasta dishes, gourmet salads, meats and other Scaleta specialties, as well as a wide selection of wines from all regions of Italy. Choose from our lunch menus and our daily offers. And to end the festivities on a gourmet note, we offer a wide assortment of sweets. Besides, we highly recommend our homemade tiramisu. Don't forget to taste our delicious and delicious Scaleta coffee, to be taken at the end of a meal.
Our priority is to offer our customers exceptional quality products, freshly prepared and served with a smile. Our private terrace sheltered from the hustle and bustle of the city will delight you with its cozy atmosphere.
Children are more than welcome : a children's menu, accompanied by a small game booklet, is especially intended for them. We look forward to your visit, a presto !
From Monday to Sunday : 12:00 AM – 02:00 PM / 07:00 PM – 10:00 PM
Fridays and Saturdays : 12:00 AM – 02:00 PM / 07:00 PM – 11:00 PM
184 Boulevard Charles de Gaulle, 37540 Saint-Cyr-sur-Loire
02 47 54 13 54
scala-stcyrsurloire@ristorante-lascala.fr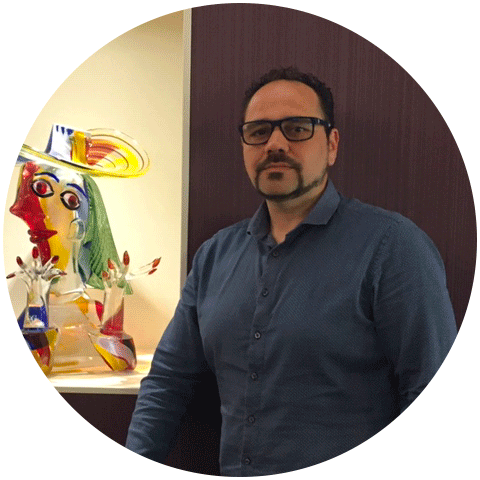 ASSOCIATE DIRECTOR RISTORANTE PIZZERIA LA SCALETA
Cook by profession, I joined the group in 2002 and then knew all the positions of a restaurant. I have been delighted to be able to welcome our customers from Saint-Cyr-sur-Loire and the Tours area to La Scaleta restaurant for 13 years now. I love the contact with people: welcoming them and interacting with them is for me the best part of my job.